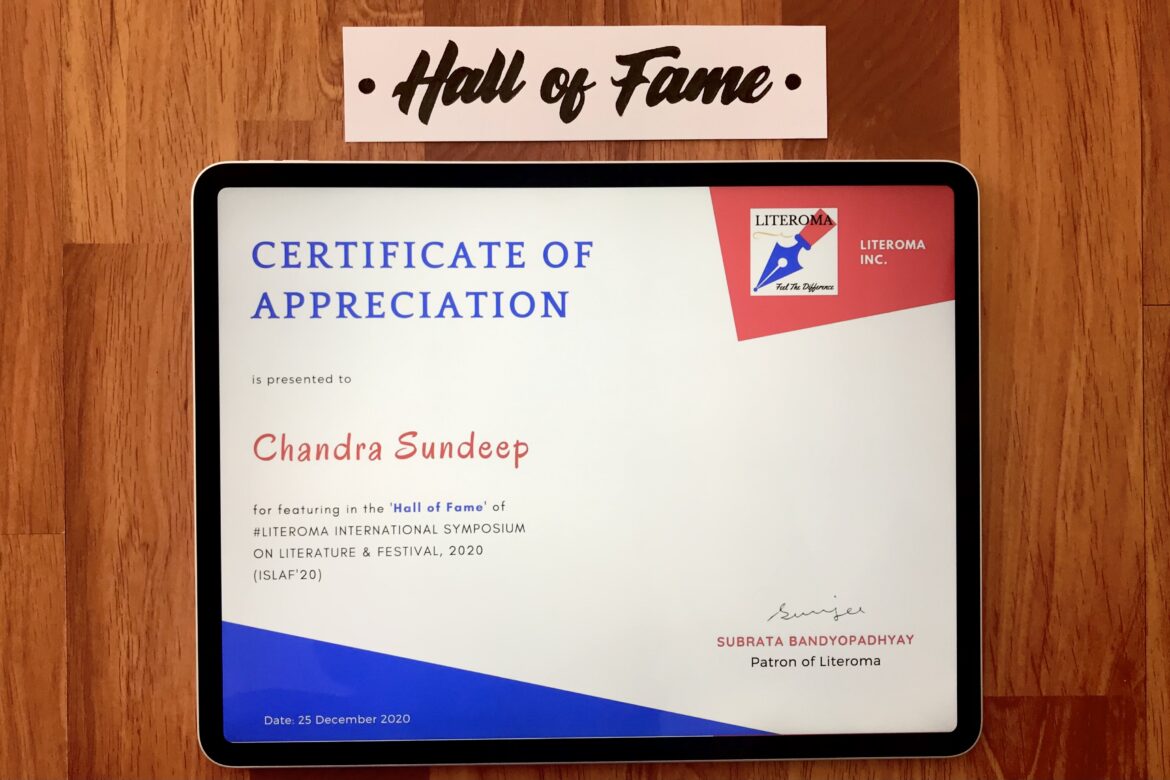 International Symposium on Literature & Festival (ISLAF 2020) was conducted by Literoma Inc. They published the selected entries in the symposium handbook.
These are a few lines from my essay  'Rare regionals festivals of India'
The patterns on a zebra's body are unique. No two humans have the same set of fingerprints.  Well, when we accept these facts with ease and no disbelief, my next sentence should not come as a surprise. India is not just a country of 1.3 billion people, it is a land of diverse cultures, customs, traditions and practices. It is a melting pot of diversity. It is a land where multi-religions thrive and flourish. 121 languages flow through the veins of this glorious land, with 19,569 raw linguistic affiliations peeking from its various nooks and corners. When there is so much diversity in language, religion and cultures; how can festivals fall behind?
From Siachen in the north to Indira point in south and from Kutch in the west to Changlang in the east- there are as many festivals as the number of stars in the sky. It may seem as an exaggeration, but it's true. The more popular festivals like Deepawali, Holi, Baisakhi, Eid, Christmas, Dussehra are celebrated by many, but even then, their celebrations differ across the country. While Deepawali in North India celebrates the return of Lord Ram, in South India it marks the death of Narakasura while Bengal celebrates it with grandiose Kali pujan.  While north India celebrates the victory of good over evil by burning effigies of Ravana on Dussehra, in Mysore it signifies the slaying of a demon Mahishasuran by Goddess Chamundeeswari.