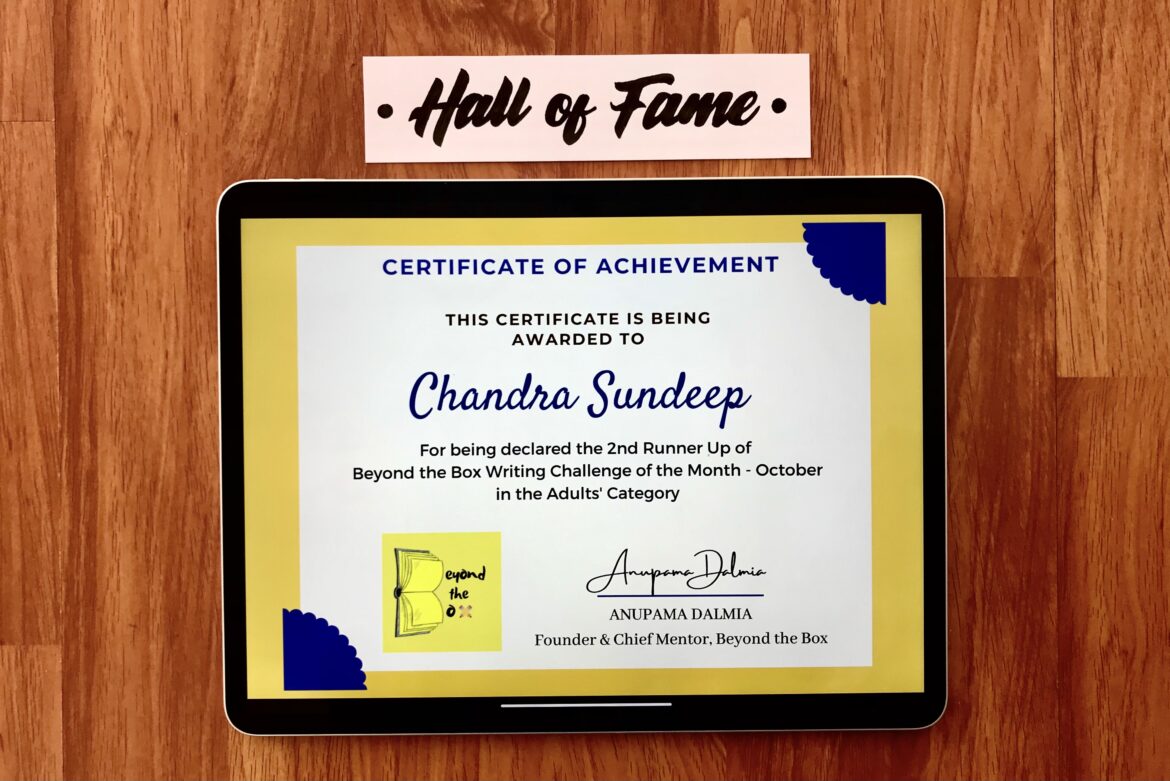 A 150 word story I wrote for Beyond the Box monthly event (October 2020)  fetched me this prestigious accolade. Here is what I wrote…
'Another mother'
The pups trembled as thunderous clouds shook the ground. It had been pouring non-stop; the skies rumbling with fury were scaring the little ones. Cuddling close to their mother, the babies suckled to their heart's content. The nursing mother licked them profusely, showering them with her love. 
She stirred on hearing a painful, high-pitched cry. The sight tugged at her heart; for it was a drenched, scrawny kitten mewling pathetically. 
Mama dog shuddered at the thought of any of her babies being lost in the wicked downpour. Raising her paw, she called the kitten. She welcomed the lost baby with generous licks, warming her till she stopped shivering. Mama dog sighed with relief as the child took to satisfying her hunger with the generous love of another mother. She mumbled a silent prayer, don't worry sister, your child is safe with me. Hope you find your way here soon.