Today, the spotlight is on Strangest Day So Far by GV Pearce, another BBNYA Semi Finalist. 
Blurb
Life-changing injuries, a shared hospital room, a monster at the door – can you think of a better way to fall in love?
Ronan Cox sets aside his peculiar past to pursue his military career. Then he is shot down over an Iraq desert, meets an eldritch being, and wakes up in an American hospital. Byron Slain, aka Benjamin Williams, aka the tattooed, pierced pretty boy in the bed beside Ronan's, has his own strange story, but no time to tell it when a clawed cryptid comes scratching at their hospital door.
And then things start getting really strange.
Grab the book to know more! It is available on Amazon stores worldwide.
Amazon Canada  Amazon USA  Amazon UK
BBNYA is an annual Indie book award hosted and judged completely by book bloggers from all over the world!
This year, the Book Bloggers' Novel of the Year Award (BBNYA) celebrates the 55 books that made it into Round Two with a mini spotlight blitz tour for each title. BBNYA is a yearly competition where book bloggers from around the world read and judge books written by indie authors, ending with 10 finalists and one overall winner.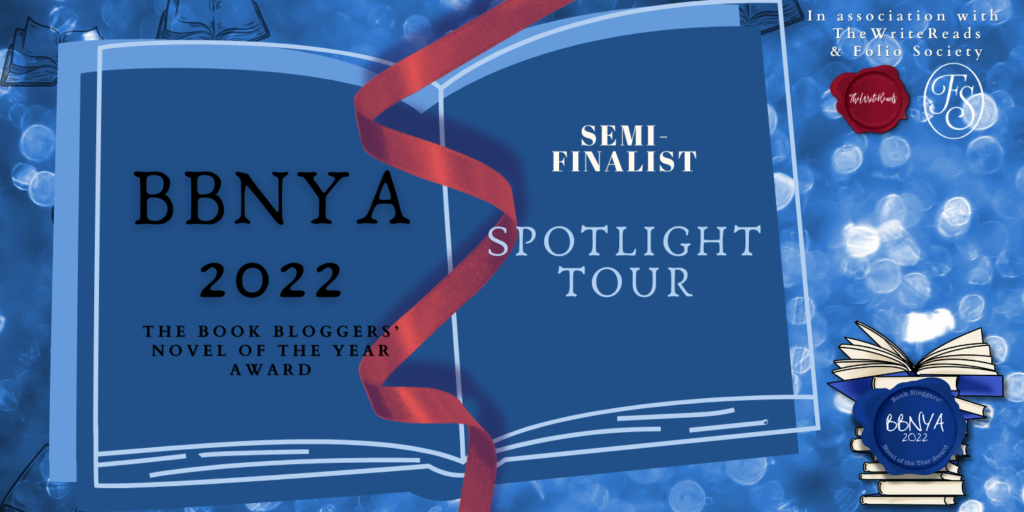 If you want more information about BBNYA, check out the BBNYA Website or take a peek over on Twitter @BBNYA_Official. BBNYA is brought to you in association with The Folio Society (if you love beautiful books, you NEED to check out their website!) and the book blogger support group @The_WriteReads.
| | |
| --- | --- |
| Title: Strangest Day So Far | Author: GV Pearce |
| Publisher: Improbable Press | Publication date: 31 January 2021 |
| Genre: Fiction-Supernatural, M/M Romance | Format: eBook |
| ASIN: B08W9FYXFT | No. of Pages: 186 |
About the author
GV Pearce – Gen is the author of the queer supernatural romance novels Ghost Story and Strangest Day So Far. Several years spent working in animal welfare have left them with an endless supply of tales too ridiculous to be fiction. Perhaps one day, they will put those stories into a book. In the meantime, Gen can usually be found wandering the Yorkshire Moors in search of cool rocks, inspiration, and a decent cup of coffee.
To find out more, visit their website.
You can find the previous spotlight posts here-
The Unraveling of Luna Forester 
Thanks for reading today's spotlight. Watch for more coming soon!